Event Date & Time
November 26, 2023 – 11.30 am and the presentation starts at 12.00noon
Speaker
Ms.Priscilla Gustav-Perron, Head of Research Office, Ministry of Culture, France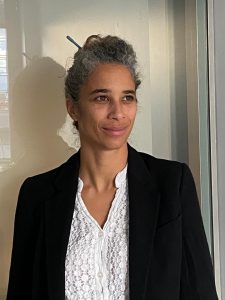 Event Details
Dear IPA Members,
It is with great pleasure that we invite you to our esteemed monthly luncheon, featuring a distinguished guest from the Ministry of Culture, France. We are honoured to host Ms. Priscilla Gustav-Perron, a visionary leader who has expertly guided the Ministry's research strategy for 2023-2027.
With her unique background and significant contributions in cultural policy and research, Priscilla embodies the transformative impact of soft power in shaping international relations specially between India and France.
Why this Topic? In recent years, the strategic partnership between India and France has gained momentum, but amidst the nuances of diplomacy, the vital role of soft power often plays second fiddle. At IPA, we recognize and embrace the influential capacity of cultural and scientific interplay. Priscilla will , therefore, navigate us through the fascinating confluence of culture and science, shedding light on the ongoing collaborations that are strengthening the Indo-French bond.
From the vibrant activities of Institut français to the impactful work of the Centre de Sciences Humaines in Delhi, and through the extensive network of Alliance Française, the cultural ties between our nations are not just surviving but thriving.
These interactions are pivotal in not only consolidating our relations but also in enhancing them through a comprehensive 360° approach.
Join us for an enlightening afternoon where we explore how culture and science are integral to carving a niche in the global landscape, far beyond the traditional confines of finance and business. This luncheon is more than a gathering; it's an opportunity to witness how soft power is shaping the future of Indo-French relations and how it can influence our path as a diaspora.
Participation Fee
€ 35
Mode of Payment:
by cheque or credit card payable directly to the restaurant on arrival (IPA members can use coupons if available)
Venue
Jodhpur Palace, angle 42 ALLEE vivaldi 16 rue Antoine-Julien Hénard, 75012 Paris
Tenue de Ville
timely arrival requested to facilitate better interactions with members, guests and new members.
RSVP closed as this is a past event.