Event Date & Time
May 1, 2022 – 7 PM
Speaker
Mr Tushar R Phadnis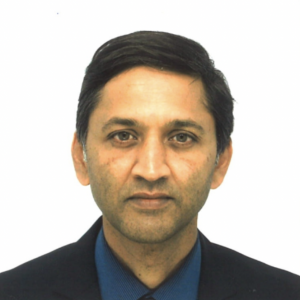 Event Details
As a scientist/engineer Tushar joined the Indian Space Research Organization (ISRO) in 2004 and was posted at the Vikram Sarabhai Space Center of ISRO at Trivandrum Kerala. His domain of work is Thermal Protection Systems for launch vehicles and re-entry modules.
Since 2020, he is posted as Counsellor (Space) and Technical Liaison Officer at the Embassy of India, Paris. In his current role since over two years he has actively contributed to strengthen Indo-French space cooperation with jointly implemented projects of ISRO and its French counterpart, Centre National des Etudes Spatiales (CNES). He also represents ISRO in the rest of Europe.
Synopsis of the talk
Dating back to 1960s ISRO has upheld its mission of bringing space to the service of the common man, to the service of the Nation. In the process, it has become one of the six largest space agencies in the world.
Tushar's talk will cover an overview of the genesis, evolution, current and future plans of the Indian space programme, highlighting some of the major achievements over the years. He will also share his insight into well over 50 years long cooperation with France.
Q&A session followed by dinner.
Participation Fee
€30
Mode of Payment:
By cheque or credit card payable directly to the restaurant on arrival (IPA members can use coupons if entitled).
Venue
Jodhpur Palace Restaurant, 12 Allée Vivaldi, 75012 Paris - Tel: 01 43 40 72 46
Tenue de Ville
Timely arrival requested to facilitate better interactions with members, guests and new members.
RSVP closed as this is a past event.