Event Date & Time
November 28, 2021 – 7PM
Speaker
Vijay M. Phadke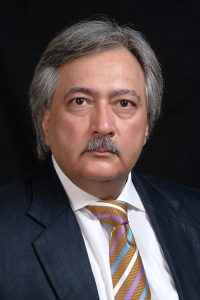 Event Details
Mr. Vijay Phadke earned his law degrees from University of Delhi (LL B:1976) and University of Cambridge (LL M: 1978 & Dip. International Law: 1983). As a doctorate research scholar at Geneva University he also acted as Advisor to UNCTAD and GATT. He wrote his thesis on 'International Transfer of Technology Agreements & A New Frontier for International Law'. His book, INVESTING IN INDIA – LEGAL ASPECTS, was published in 1990 by Pearson Publications (Financial Times).
Mr. Phadke was registered as an advocate with the Supreme Court of India and enrolled with the Bar Council of India back in 1976. He founded his eponymous firm Phadkelaw and opened an office in Paris in 1986 to advise French and European companies gaining an exceptional experience into the workings of Indo-French business. It provides services of specialist lawyers under one roof advising large European corporations on investing, contracting, tax planning, investigation & enforcement of intellectual property rights and international arbitration under Indian law. Advice to select strategic Indian corporations investing in Europe is another of his forte.
IPA member, Vijay Phadke will share his anecdotal experiences covering not only tax law evolutions, retrospective taxation attachment proceedings and overall effect upon trade & investment but also the notions e g freedom of expression, constitutional rights… Q&A session will follow his talk.
Participation Fee
30 € for Dinner. IPA members can use coupons if applicable.
Mode of Payment:
By cheque in the name of the restaurant or Credit Card Only
Venue
Jodhpur Palace, 42 Allée Vivaldi, 75012 Paris
Tel: 01 43 40 72 46
Tenue de Ville
Timely arrival requested to facilitate better interactions with members, guests and new members.
RSVP closed as this is a past event.